New World Wasteland Wanderer Twitch Drops
Celebrate the launch of Season 2 - Blood of the Sands with the Wasteland Wanderer Twitch Drops.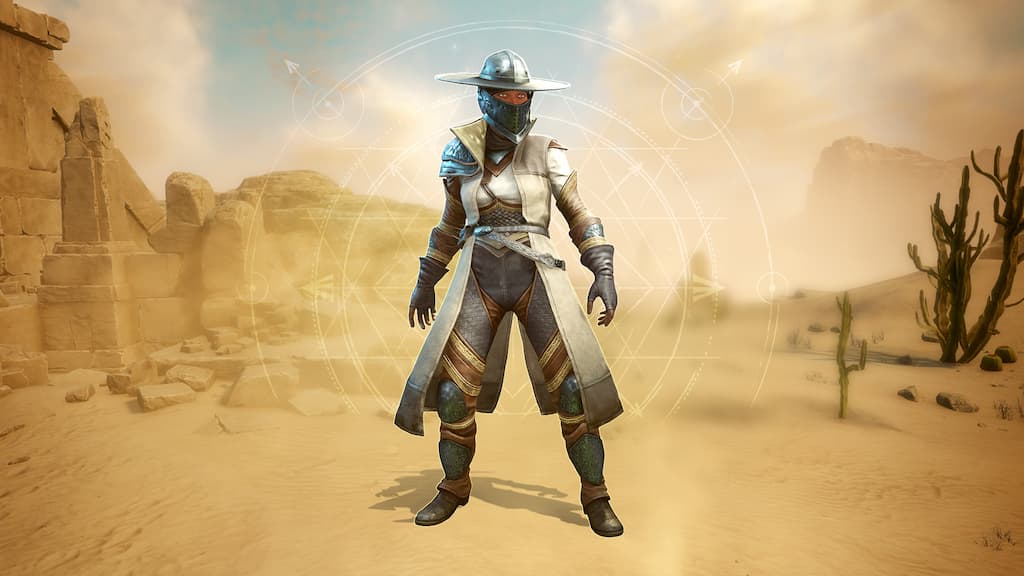 This Drop contains 5 skins: Wasteland Wanderer's Rimmed Armet, Wasteland Wanderer's Weathered Duster, Wasteland Wanderer's Finger-Gloves, Wasteland Wanderer's Layered Chaps, and the Wasteland Wanderer's Guarded Buskins.
It will become available for Twitch viewers on July 6 at 8AM PT (3PM UTC). Tune into your favorite New World content creator with Drops enabled before August 2, 2023 to claim yours! Here are some content creators you can watch: BagginsTV, redbyrd, BDLG, TorikuToriku or JayOddity.
"Stalk the plains and mountains alike with the fear of no beast or being."
To claim the first item, viewers will need to accumulate 2 hour of watch time on a New World Twitch Channel with Drops enabled. The skins will be claimable in the following order:
If you haven't done so already, make sure your Twitch account is linked to your Amazon Games and Steam accounts. You can find the steps you need to follow on the Twitch Drops page. This Drop is available for all content creators to enable in the New World category. Twitch Drops can only be claimed once per account.
---
About the author